50 Things I've Slowly Learned About Computers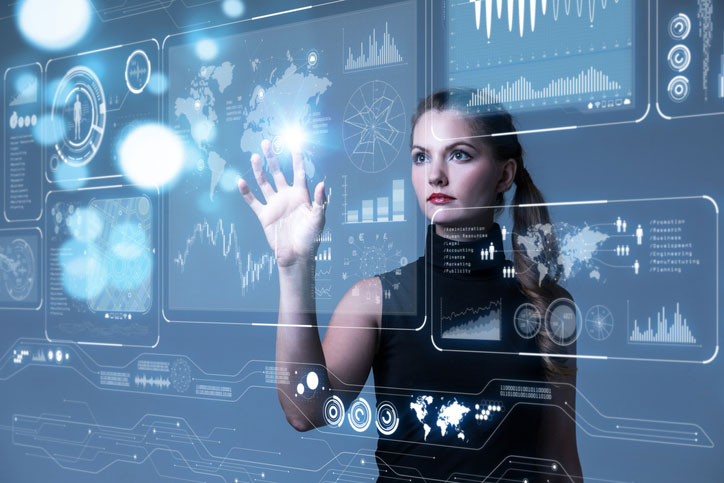 Use an external mouse.
Use a password manager. LastPass is free.
Use distraction-free writing apps. FocusWriter for PC and Linux is free.
Don't install betas or enroll in "insider" programs.
Both Airmail and Gmail are better than iOS Mail/MacOS Mail.
Gmail doesn't care how many gmail addresses you have. Create as many as you need.
E-mail addresses are not case sensitive.
Postbox and Thunderbird are both better than Windows Mail or Outlook. Thunderbird is free.
Chrome is the best browser. I've tried Opera, Firefox, Edge, and other browsers you've never even heard of.
You can bring old computers back to life with Linux Mint, Peppermint Linux, Chromebook emulators, or Ubuntu. Playing around with other Linux "distros" is fun but impractical.
Buy padding for your wrists. That means one wrist rest for your mouse and a separate one for any external keyboard you use.
Mechanical keyboards are overrated. Most major PC manufacturers (with the bizarre exceptions of Samsung and HP) provide excellent keyboards. The best Bluetooth keyboards are made by Apple and Logitech.
You can upload a picture of your signature to Adobe Reader's cloud. That way, when somebody gives you a PDF to sign, you can paste in your signature without printing.
Google Cloud Print basically does not work.
You do not need additional iCloud storage. Upload your photos to Google Photos and your documents to Google Drive, then clear them off your phone and/or computer.
Somewhere, there's a cable or adapter that connects Thing A to Thing B, no matter what they are. You could even connect your GPS to a USB-C port if you wanted to do so.
There are generic versions of every accessory. Do not buy a replacement laptop charger from Dell, for example. Look on Amazon and eBay instead.
Generally speaking, neither Macs nor iOS devices require virus protection. Chromebooks don't either. Android devices do, though, and so do Windows machines. Windows Defender is not protection enough.
You can always restore your system to factory defaults.
Do not partition your laptop's bootable hard drive. If you need a second hard drive, you should install one or buy an external drive. Trust me, if you don't know how to do that, you shouldn't be messing around with partitions either.
As of August 2019, Intel Optane memory is full of bugs.
Don't pay for programs that claim to optimize your computer. Your computer already knows how to optimize itself. You will waste a lot of time and possibly a lot of money. If your computer is hopeless, install Linux.
If you don't want to pay for Microsoft Office, LibreOffice is free and has most of the same features. Google Apps and iCloud apps (e.g. Pages) are also free.
Most videos, mp3s, and other miscellaneous media files can be played with VLC.
The rare media file VLC can't handle requires either iTunes, QuickTime (running as a standalone app on a Mac), or Windows Media Player (running on a PC). Don't mess around with the new Microsoft apps (e.g. "Movies"). VLC is free.
Your copy of Adobe Acrobat does not need to be updated. Ignore that pop-up.
Don't buy the "premium" or "pro" edition of anything. It should either cost money, upfront, or be free. For instance, once Evernote tries to force a Premium subscription on you, switch to OneNote (MS Office), Google Keep, or Apple's Notes app.
Try to get the cloud storage you need for free. (Including the 1 TB of OneDrive space, per person, you get for free if you use Office.) In a pinch, though, you can buy cloud storage cheaply from Dropbox or Google.
Asus and Acer really do make great computers at a fraction of the price. HP products are risky. Every other company's fairly solid.
If you keep Windows updated, like you should, your drivers are fine. You may need to install (or download and install) drivers for a particular accessory. (To be clear, I mean something that was not built-in for your computer.) Other than that leave your drivers alone.
Don't be afraid to upgrade. Aside from updates that deliberately sunset old computers, most new operating systems run faster than their predecessors.
Buy the fastest computer you can find for a good price. Don't try to save money by buying only "what you need." You have no idea what you'll need in three years and you want your computer to stay usable as long as possible.
The exceptions to Rule 32 are Chromebooks. They're so cheap that you can afford to lowball them and then replace them as needed.
Don't ever loan your computer to anyone unless you are watching them use it. I assure you that when your computer gets returned, their porn habit will be the least of your problems.
Stop burning CDs, Blu-Rays, and DVDs. We've invented flash drives and external hard drives. They're compact, large-format, and cheap.
Don't waste money on a computer that doesn't boot from a SSD (solid state drive).
Close your tabs! Use a bookmark bar. Remember your browser will auto-fill most websites you want to visit. Keeping 600 tabs open just churns your processor and RAM for no reason.
Any amount of money between $10 and $400 will get you a pair of headphones that sound great. How much you spend is mostly a matter of personal style and preference. Spending more than $400 on headphones is a mistake.
Spotify is the most device-compatible streaming service. Apple Music has the best curators.

Tidal has zero advantages and numerous problems. Of course, you may also want to consider Google Music, YouTube Premium, Groove Music, Amazon Music Unlimited, and living exclusively on a diet of bacon and candied pecans…but personally I wouldn't consider any of those things for very long.
You don't need a smart watch. Mine just congratulated me on standing up and moving around. I haven't left my chair in two hours.
Whenever possible, use a microSD card to add storage to your tablets and phones. (Note: Apple deliberately makes this im-possible.)
Keep a good digitized headshot of yourself somewhere easy to find. You'll need it for every website where you maintain a "profile." Update it often enough that you don't appear to be a catfish.
Keep in mind that "liking" a Facebook status increases your odds of seeing more posts from the same person. Instead of being completely beholden to this algorithm, do a targeted search for friends when you happen to think of them.
Do not blindly trust "ScreenTime," SnapChat timeouts, private browsing, or parental controls. All can be circumvented or don't provide adequate screening in the first place. On the other hand, rest assured that most of what you do online is of little interest, even to corporations that process Big Data.
Bank online.
Reuse one or two passwords unless the site is particularly vital (e.g. it's your e-mail provider or your credit card portal).
When you reset a password, write down the new password. Don't just make something brand-new up and log in. (Ideally, store a digital copy of all your passwords with a password manager.)
If a document requires modifications, send it as an Office file (.docx, for instance). Don't restrict it by sharing it from within Google Apps. If you don't want people to mess with a document, send it in PDF form.
Ignore e-pens unless you actually do digital calligraphy.
Never pay more than $9.99 for a digital movie and never pay more than $20 for an e-book. If you can't find a deal, wait. Link all your media providers to each other using Movies Anywhere.
***
BONUS #1: Never pay for an (English language) e-book that's out of copyright. You can get them for free at Project Gutenberg.
BONUS #2: Never invest significant time or money in products from a company or platform that isn't thriving. Examples include RealAudio, FandangoNOW, Tidal, the Kindle appstore, and console-specific media (e.g. a copy of Fight Club that only works on your Playstation).